The Orrico Team
Dr. Anthony & Adriana Orrico
The Real Estate Professionals
in Jupiter, FL
Frugal Ways to Help Your Bathroom Sell Your House
(excerpted from Houzz.com)
As with the kitchen, the bathroom is always a high priority for home buyers. Here's how to showcase your bathroom so it looks its best
Buyers love the allure of a fresh, beautiful bathroom that reminds them of luxury hotels or soothing spas they have enjoyed. And, most important, buyers want to envision themselves enjoying this luxury every day in their new home.
However, the reality is that most of us do not have the perfect bathroom. And we know that, in most instances, it is not a wise investment to do a full, costly renovation just for a home sale. It simply doesn't translate into profit.
A better strategy is to maximize what you already have, on a budget. You want to transform your real-life, everyday bathroom into a five-star hotel experience that prospective buyers will love, without overcapitalizing. Here are simple ways to create havens with a wow factor.

1. Clear off the counters to create a blank canvas. Remove all of your everyday toiletries and bathroom supplies. This includes soaps, toothbrushes, cotton balls — everything. (And don't forget the products in the shower.) Buyers do not want to see your personal hygiene products. In fact, this can make them feel as though they are intruding on your personal space, which can be distracting and a little awkward.

2. Get rid of cleaning products. Remove all items that imply housework and maintenance, such as toilet brushes, wastepaper baskets, sponges, cleaning products, bath mats — even spare toilet rolls. These are a necessary part of everyday living, but they do not create a beautiful spa-like experience for your buyers.
Tip: Remove the bathroom scale, too. Remember, your buyers want a luxurious bathroom experience, not a reminder of those extra pounds they are trying to lose.

3. Maximize your storage. Storage space sells. Your buyers will be looking inside your bathroom cupboards to see how much space they offer. Make sure they are only half to two-thirds full and well organized. Store the little things you use every day (hair elastics, lip gloss) in a pretty box or basket with a lid to avoid a tidal wave of trinkets on the shelves.
Tip: If you're running out of space to store your toiletries, keep the overflow in simple wicker baskets. When buyers are coming to inspect your home, just grab the baskets and stash them somewhere else.

4. Make minor upgrades. Rather than spending many thousands completely renovating your bathroom, it's much smarter to spend your money only where it will show and to make small, inexpensive upgrades that will create a large impact. As a general rule, improvements that can't easily be seen don't translate into a higher sale price.
The best bang-for-your-buck bathroom upgrades are: repainting the walls, replacing leaking and worn taps, updating the cabinet hardware, installing new light fittings and updating towel bars.
Note: In some bathrooms it's also worth considering changing the tiles (large white tiles always make a bathroom feel more spacious and contemporary), replacing shower screens and investing in new cabinetry and countertops. This is often warranted in a higher-priced property, where buyers are looking for (and expecting) a higher level of bathroom luxury.

5. Clean thoroughly. Clean everything to within an inch of its life. No, it's certainly not exciting, but it's super important. Buyers will pay a premium for new, so your aim is to create a new feel. Everything must be immaculate, as this creates the impression that your home has been well maintained and well loved.

6. Hang luxurious towels. Any bathroom can be instantly transformed by adding beautiful, soft towels. New is best (once towels have been washed, they never look quite the same). So it's a great idea to keep your new towels just for display only. Pack them away between buyer inspections and reinstate them just before the prospective buyers arrive.
Tip: If there is a lot of extra counter space, you can also place a neatly folded pile of two or three matching towels on the vanity or side of the bath for extra luxury.

Thick, white, luxurious towels always work well, and there are some beautiful textured options. Funky, brightly colored towels are popular at the moment too; for a more dramatic effect, you could consider adding a splash of bold color.

7. Stick with neutrals. If you are going to repaint your walls, upgrade your tiles or invest in new cabinetry, it's always a good idea to keep to a neutral palette for these larger elements, as it will appeal to more buyers. If you want to add some fresh color, use towels and accessories.

8. Beautify with accessories. Now that you have cleared away your personal bathroom products, bring in a few well-chosen accessories to add a layer of warmth, elegance and luxury. Think about creating a spa-like experience with accessories in tranquil, soft colors. Include fragrant soaps, bath oils, natural loofahs and candles.
It's important to display these products as groupings rather than scattering them around the room; scattered products can look like clutter. Less is better. Think simplicity. You may want to consider using a wooden tray as a base and group items together in odd numbers. Vary the height of candles and jars, too.

9. Use flowers for impact. Fresh flowers and plants make any space come alive, and the bathroom is no exception. They make a dramatic impact, adding instant color and texture. Orchids are always a favorite in bathrooms; however, here's no need to always buy huge bouquets. In a smaller room, a single stem of your favorite bloom, a small planter or even a branch with beautiful leaves placed in a jar will look understated and elegant.

10. Add a stool or an ottoman. To create the ultimate private-hotel-suite look for your buyers, add a beautiful decor piece that is functional as well. Put a stool beside the bathtub and add neatly folded face and hand towels, soap, a candle, potted plants or even a good book. You could also use other beautiful occasional pieces of furniture, such as a marble side table, a long ottoman stacked with fresh towels or a bamboo ladder, to add extra style and take your room to another level.
Check out a great video of the Jupiter Inlet area at https://www.youtube.com/watch?v=DNdfhIq3dAo
8 Little Remodeling Touches That Make a Big Difference

Make your life easier while making your home nicer, with these design details you'll really appreciate
Here are eight little touches you won't know you can't live without until you live with them.
1. A built-in dish soap dispenser
. Because I don't care how nice the bottle is; it's just one more thing cluttering up your countertop.
2. Soft-close hinges.
It is impossible to slam a drawer or cabinet in a kitchen with them. Each closes with a small whisper. It's calming somehow.
3. Large kitchen drawers.
Looking down into a well-lit space is much better than looking deep into a dark cabinet.
4. Undercabinet lighting.
Very useful for task lighting and mood lighting. But spring for LEDs. They are worth the extra expense.
5. Dimmer switches.
Because there are a thousand stops between on and off.
6. A garage keypad.
You will never be locked out of your house again.
7. A motion-activated porch light.
You will never fumble in the dark for your keys again.
8. An automatic drip system.
It makes the yard nicer, the plants healthier and your life easier.
7 Ways to Design Your Kitchen to Help You Lose Weight
In his new book,
Slim by Design
, eating-behavior expert Brian Wansink shows us how to get our kitchens working better
Your kitchen might be the workhorse room in your home, but it also might be working against you and your waistline. That's the scenario Brian Wansink — a professor at Cornell University and the director of Cornell's Food and Brand Lab, where he's the leading expert in eating behavior — presents in his new book,
Slim by Design: Mindless Eating Solutions for Everyday Life
(September 23, 2014, HarperCollins, $26.99).
The book is divided into chapters on how the design of restaurants, supermarkets, lunchrooms and our home kitchens affects our mindless eating habits, those triggers that cause us to eat more, snack more and eventually gain weight.
Have an all-white kitchen? Do you keep cereal in view? Got a TV and big comfy chairs in your kitchen? Then you've got several booby traps that might cause you to eat more without even realizing it.
"Things aren't determined by our tastebuds' being fixed," Wansink says. "It's factors around us. Color, light, the size of our plates, a cereal box — knowing how these things influence us, we can reengineer our environments to mindlessly eat better and eat less instead of relying on willpower alone."
Here are a few tips from the book:
1. Take all food off the counter unless it's fruit. In what's referred to as the Syracuse study, Wansink and his research team visited 240 homes and measured and photographed everything. They documented plate size, whether there were TVs in the kitchen, spice racks, radios, you name it.
After eight months of analyzing the photos and data, one of the things they found was that food on the counter is really bad. Women who had a box of cereal visible anywhere on average weighed 21 pounds more than a neighbor who didn't.
In another study the team moved the candy dishes from on top of the desks of 40 administrative assistants to inside their desks. The average assistant ate 74 fewer calories each day. "The equivalent of not gaining 5 or 6 pounds over the next year," Wansink writes. "The best thing you can do is not to have food sitting out in the kitchen, unless it rhymes with roots and wedgies."
2. Get rid of the clutter. It's not just food working against you, either. All those piles of mail and newspapers and gadgets aren't doing you any good. Wansink has found that in cluttered environments, people eat 44 percent more snacks than those in a clutter-free environments.
3. Paint your kitchen anything but white. OK, this is a tough one. According to a Houzz survey, almost 75 percent of homeowners prefer a soft and neutral kitchen. But Wansink has found that white and bright spaces tend to stimulate eating.
But the opposite spaces are bad too. Really dark rooms with low lighting and soft music tend to slow people down, causing them to linger and eat for an average of nine minutes longer. "The darker the space, the longer you stick around and the more likely you are to break down and have another serving," says Wansink, adding that an in-between color is best. His own kitchen is pumpkin colored. "It's in between two evils," he says. "Gold, green, blue, tan, earth tones — those are all good. Any color seems to work other than white or cream."
Another trend is the decline of the dining room. Wansink says one of the best strategies is to eat in the dining room, because you're farther from the food.
4. Make your kitchen less lounge friendly. This is another suggestion that goes against what many homeowners seem to want in their kitchens.
These days the kitchen is the hub of the home, where kids do homework, where messages get posted and, yes, even where TV watching occurs. But, according to Wansink, this all creates a pitfall when it comes to snacking. "The more you hang out in your kitchen, the more you'll eat," he writes.
When people removed things like TVs, iPads and comfortable chairs, they reported that they spent 18 fewer minutes in the kitchen each day. "That's less munching on cereal, chips and Samoa cookies," he writes.
5. Make it easier to cook. Wansink admits that the science isn't as strong here, but it's based on a few trends he and his team have observed about what people say they do.
Things like making it easy to prep food, especially vegetables, making sure your fridge door swings directly open to the sink and having bright halogen spotlights, music playing and a prep space for a helpful friend, spouse or kid — these things entice people to cook more fresh food at home.
(He notes that the direction of a fridge door can be switched for $40 unless it's a side-by-side model.)
6. Rearrange your food. You're three times more likely to eat the first food you see in the cupboard than the fifth one, Wansink has found. That means if the first thing you see is a bag of chips, look out. Instead, make sure the healthy foods are the first ones you see and toss the chips and cookies in the back.
After people moved their fruits and veggies from the crisper to the top shelf in the fridge and the less healthy foods into the crisper, they reported eating three times as many fruits and veggies.
Wansink sometimes even suggests moving the pantry to another room far away from the kitchen. (The pantry becomes the coatroom, say, and the coatroom becomes the pantry.) Or putting shelves or cabinets in a laundry room — or in a basement, which is what Wansink and his family did to make the pantry less browsable for snacks, and to give them a few more steps of exercise.
Why not just vanquish tempting foods? "First, it's fine to have an occasional treat," he writes. "Second, it's not realistic if you have growing kids who constantly forage and bring friends over to feast." For this try setting up a designated "kids' cupboard that's off-limits to you," he recommends.
7. Reconsider your plate size. Most dinner plates are 11 to 12 inches in diameter. Since we subconsciously fill up our plates — and we tend to eat more than 90 percent of what's on our plates — plate size can affect the amount of calories you're eating. It works like this: "Two ounces of cooked pasta is about 1 cup, has around 300 calories and looks huge on a 10-inch plate," Wansink writes. "The same 2 ounces on a 12-inch plate — the size most of us have — looks like a measly appetizer, so we serve ourselves another spoonful. If we do that just once a day, we'll eat about 80 extra calories. If we eat off these plates for three meals a day, it quickly adds up."
A small difference can make a big impact, though. A 9- to 10-inch plate will allow you to eat less. Wansink warns that if you go below 9 inches, you will likely realize you're being fooled and will go back for more servings. If you use a larger serving bowl, you'll end up dishing out 17 percent more. Use a large serving spoon, and you'll take on 14 percent more calories. Glasses, too. You'll pour more juice or wine into a bigger glass than a smaller one. You'll pour more into a wider one than a narrow one. "When it comes to setting your dining room table, think small," Wansink writes.
Wansink is the first to admit that nobody is perfect and that it's impossible to do everything. He's developed a 100-point checklist, featured in the book, that allows homeowners to gauge how well their kitchen is working for them. It contains phrases like, "There is a blender on the counter" and "A fruit bowl is visible." Check fewer than 40, and your kitchen is working against you. Above 60 and it's working for you. (I scored a 48. Wansink's family got an 83.)
"People who don't have a microwave or keep their microwave in a different room tend to weigh less," he says. "They cook more from scratch and eat fewer pre-prepared foods. So you can move your microwave to another room. But not everyone is going to do that. That's fine. There are 99 other things you can do too."
And Wansink knows what you're thinking: Now that you know all of this, you won't snack so much, right? Wrong. "During the day's chaos, our automatic behaviors lead us to make the same mindless eating mistakes we've always made," he says. "We suffer — and so do our kids. It's really difficult to become slim by willpower. It's a lot easier to become slim by design. You change it once and forget about it."
How to Pick the Right Kind of Paint
Choose a paint with some heft and a little sheen for walls and ceilings with long-lasting good looks. Here are some getting-started tips
Although there's no such thing as an indestructible interior, there are steps you can take to make your home stand up better to kids and pets. One key element is the kind of paint you choose. The right blend, finish and color can make a difference in how the paint wears and resists grime and abuse.
Here's what you need to know to make the right choice.
Not all paints are created equal. In the world of paint, price is usually a good determinant of quality, says Robin Daly, the president (aka "Paint Princess") of Daly's Paint & Decorating. So is weight. A good-quality paint contains less water, more solids and a finer quality of titanium oxide and resin. That means more of the color actually ends up on the wall, giving you a more durable surface. It will also maintain its looks longer.
Oil change. The most common types of paint are oil based and water borne. (You might know the latter as latex, but nowadays it's typically an acrylic-based paint, which wears better.) While oil-based paint has traditionally been the tougher of the two, advances in water-borne paint have made it nearly as durable, and you don't have to suffer through the painstaking cleanup, smell, yellowing and environmental hazard that you get with oil-based paints. (To reduce environmental impact even more, choose a low-VOC or no-VOC paint that produces fewer volatile organic compounds.)
There are times when oil based is better, Daly concedes. But in most applications, a water-borne paint should be your first choice.
The big finish. In high-traffic areas or rooms that will be used by children and pets, go for a paint with a little sheen, because it will be easier to clean. "With families and dogs, you want something durable, but you don't want it to look like that first apartment you rented, with shiny walls," says Daly. That's why she recommends an eggshell finish, which has the least possible sheen but is easier to clean than flat paint, and has a smooth surface (unlike flat), so dirt has nothing to grab on to.
Satin, the paint with the next-higher level of shine, is also an option, although some consider the finish a little colder. The reflective finish also tends to make imperfections in walls easier to see.
Touch-ups. Despite your best efforts, kids will be kids, and the wall might get soiled, burnished or drawn upon. Daly's first line of defense for cases like that is Krud Kutter, a nontoxic cleaner that removes almost anything you throw at it. (In fact, she gives it to newlyweds as a gift.)
If Krud Kutter doesn't "kut" it, you may need to repaint the damaged area. That's harder than it sounds, as it's difficult to paint a small area without the patch showing. The new coating will affect the thickness of the paint and the density of the color, causing the area to reflect light differently.
You best bet is to repaint that whole section of wall. If you don't want to do that, try feathering the edges of the patch into the surrounding area, using a disposable foam brush. The touch-up will be easier to hide on light- or medium-colored surfaces.
Alternative easels. Amy Luff of Viva Luxe Studios in Virginia likes to placate budding Picassos by giving them a place where it's OK to draw on the walls. Cover a surface in their bedroom or the family room with chalkboard paint or dry-erase paint, and turn them loose — with the understanding that that's the only place in the house where drawing on the walls is permitted.
And if all else fails, Daly says, "keep the Sharpies stored somewhere else."
Color. Don't feel like you have to go with a neutral just because you have kids who leave dirty fingerprints. "I wouldn't get hung up on getting gray or beige to hide things," says Sherri Blum of Jack and Jill Interiors, a Pennsylvania nursery design company. "If you want bright white, just do it — just get a really high-quality paint in a satin finish."
If you want a color, you'll have fewer problems if you avoid darker colors. A wall that's red, for instance, will often get a shiny mark — called a burnish — if you rub against it. Pale colors and midtones are less susceptible to burnishing.
Don't forget the ceiling. Bouncing balls and wads of Play-Doh have a habit of finding their way onto the ceiling, so minimize damage by using one of the new washable flat paints there. And, again, go with a good-quality paint if you can afford it, as it will provide better protection from abuse.
Protect Yourself When Buying a Fixer-Upper
Hidden hazards can derail your dream of scoring a great deal. Before you plunk down any cash, sit down with this
A fixer-upper can often seem like a first-time homebuyer's dream: an older home with great bones that simply needs an update or perhaps a few tweaks to its layout.
Unfortunately, even seemingly straightforward projects can be fraught with hidden problems discovered once work begins. While disclosure laws seek to protect homebuyers, sellers can always claim ignorance to problems like lead paint, and disclosures on distressed and bank-owned properties are nowhere near as complete as they are for traditional sales.
But that doesn't mean you have to risk getting stuck with a money pit. Here are five ways to project yourself when buying a fixer-upper.
1. Look out for lead paint. If you're buying a home that was built before 1978, it may contain some lead paint. "You will often find lead in exterior siding; wood window frames and sills; old solid-core door frames, jambs and the doors themselves; and painted walls and ceilings in kitchens and bathrooms," says Dan Ventura of Hawk Environmental Services.
While it's mandatory for sellers to disclose whether they have knowledge of any lead paint present in their house, they are required to do so only when they've specifically tested for it, and the law does not require that a test be performed.
"Lead paint isn't a hazard until it's chipping, flaking or chalky," Ventura says. Which is exactly what will happen if you disturb those surfaces during a remodel.
Fortunately, you can easily look for clues that lead paint may have been used in the home. If the house was recently remodeled, lead paint dust may be present, so request a lead-dust-wipe analysis as a contingency of sale. During this noninvasive test, an inspector will swipe a section of floor with a special wipe and test the dust it gathers for lead.
Another option is to request an XRF test, in which the inspector uses a special tool to search for lead. "This allows us to test all the surfaces in the home and produce a spreadsheet report of exact lead content and locations," says Ventura.
This option is much more expensive than the first, though, costing anywhere between $650 and $1,000 for an average residence, as opposed to just $100 for a swipe test.
Ventura also recommends walking the perimeter of the home to look for paint chips. If you see some, request that the soil be tested for lead, as well.
It's also smart to request soil tests for areas where you might be considering a vegetable garden or a child's play area. "Those areas have different thresholds for what's accepted," says Ventura.
2. Check for asbestos. "Asbestos may be present in any building material that is not wood, metal or glass," says Ventura. While we often look for asbestos in materials like popcorn ceilings or vinyl tiles, it can often lurk in unexpected places, like specialty textures, appliance components and insulation.
Ventura says one easy way to check for asbestos is to pull the metal caps from the heating registers and look inside. "Sometimes they'll scrape the popcorn ceiling, and they won't do it properly for asbestos," says Ventura. "Guys that are doing a halfway job like that usually don't cover up the registers, and you'll find popcorn dust in the registers."
Be aware that asbestos is still legal for use in certain building materials, like some roof patches, but it's much more likely to be present in homes built or remodeled before 1981.
When you're dealing with a house that predates that year, you might want to consider asbestos testing as a contingency, but you'll need to get permission first, because testing is a destructive process that requires removing certain materials.
3. Hunt for mold. Notice a musty smell? Start looking for flood damage and mold. Telltale signs of water damage include wall stains and swollen baseboards. You should also look for signs of a cover-up.
"I like to look for sections of baseboard and trim that don't match the rest of the room, pull toe-kick registers in kitchen cabinetry and look under them, and pull drawers out of kitchen cabinetry and look at the Sheetrock in back of the drawer," says Ventura. "I also look at baseboards and sheet vinyl flooring around bathtubs and showers to make sure there's no staining, discoloration or inflammation, as well as any unusual patches in walls."
He also recommends checking trim flooring in and around any door leading to an outdoor space, and insisting that your home inspector get into every attic and crawl space to look for water damage there.
If you still can't find the source of the smell, Ventura says you might not have to worry. Older carpets and furnishings — especially in basements — tend to hold humidity in benign ways, thus creating that musty smell.
4. Check for broken bones. Look closely at the roof. Is it sagging? This is a sign of weakened or faulty roof material, or that the structure is simply too weak to support the weight of the roof, both of which are expensive problems to fix.
Make sure the floors are level. Uneven floors can also be evidence of a structural problem or an issue with the soil the home is built on.
You should also take a peek inside the electrical box. If it's a mess, that's a good indication that you're going to have to do some rewiring.
And if the home has ever been remodeled, make sure it's properly ventilated. Ventura says he's worked on many houses that had recently been flipped, and the flipper had tightened the building envelope without adding new heating or ventilation. As a result, the off-gassing from the new paint and carpeting made the new residents sick.
"Invariably, a lot of it leads back to ventilation," he says.
5. Have a chat with the planning department. Bill Fry of Bill Fry Construction warns that skipping this simple step can cost many homeowners their dreams. For example, the water department may not allow you to add a bathroom. And then there's the problem of additional square footage. "In many municipalities, adding on 500 square feet or more is a magic number where more requirements kick in, such as fire sprinklers, which need to be anticipated in your budget," Fry says.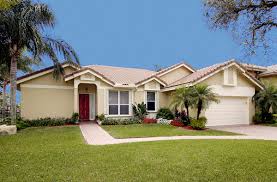 STAGING PITFALLS TO AVOID WHEN SELLING YOUR HOME


Here the six biggest pitfalls sellers often fall
prey to when they are staging their home.
1. Don't Be Dull
Avoid the pitfall of "home hotel décor." The purpose of staging is not to make the home boring and bland. The goal
of staging is to get the potential buyer to feel that the home looks nice all the time, so it should feel like real—but
incredibly neat!—people live there. Remember, a few spots of color photograph well and will stand out in listing
photos. Simple touches add interest, like a red throw pillow or a turquoise fruit bowl—just don't go too wild.
2. Selling with Smell
When you're selling a home while you're still living there, sometimes it can be tough to keep a listing in tip-top
shape for spur of the moment showings. Of course, no one wants a home to smell like last night's dinner when a
potential buyer arrives. But many sellers overcompensate with potpourri and air fresheners. Beware of
overwhelming a serious buyer with seriously strong scents. A home should smell fresh and clean, but not heavily
perfumed. A seller's best bet is to invest in a deep clean to remove lingering smells and avoid cooking anything too
potent during the list time.
3. The Sound of Music
Leaving mood music playing during a showing is likely to backfire. You won't be able to guess the buyer's musical
tastes, and you risk making them feel like you're manipulating them.

4. The Elephant Graveyard
Sometimes it's necessary for the homeowners to move out before the house sells. But too many sellers take their
best furniture and possessions with them to their new home, leaving only the most run-down furniture behind. In
a sparsely furnished house, it's even more important that the pieces left behind are tasteful and add to the
ambiance of the home. The old sectional sofa sitting forlornly in an empty living room will just make the house feel
abandoned. The house should be well furnished or completely empty. Not somewhere in between.
5. Wasting Money on the Wrong Renovations
Many sellers undertake huge projects right before they sell, but it's hard to guess which renovations will provide
the greatest return on your investment. Small touches like new cabinet hardware or new light fixtures might go a
long way toward making the home feel up to date, without doing a major renovation costing tens of thousands of
dollars. Sellers should depend on their agent to help determine how much updating is needed so the home will
sell easily in the current market.
6. Remove Clutter, Don't Just Move it Around
When it comes to selling a home, less is more. An uncluttered home makes listing photos more attractive, which
translates to more showings, and it makes the house feel open and airy. But it rarely works to try to hide the
clutter. A serious buyer will want to look under the hood, kick the tires a little. That means they'll explore the
basement, open up your closets, and even look under your sink. So it's important to that get rid of or store extra
belongings. It might seem like a lot of work, but it will make it easier to move out once the you get the offer you've
been waiting for.
Freshen Up On The 7 Financial Benefits of Home Ownership This Tax Season
The financial benefits of homeownership are evident year round, but particularly around tax time – they seem to jump off the page. Let's examine how homeownership makes "cents" – from the tax benefits, to good old fashioned financial stability.
1. Homeownership Builds Wealth Over Time
We were always taught growing up that owning a home is a financially savvy move. Our parents knew it, and their parents knew it. But this past decade of real estate turbulence has shaken everyone's confidence in homeownership. That is why it's so important that we discuss this again now that we're in a 'new market.' Homeownership can be a very savvy financial move – but only if people buy homes they can actually afford. In 2014, this idea of sticking to a home you can afford to gradually build wealth is a "rule" that just happens to be new and old at the same time.
2. You Build Equity Every Month
Your equity in your home is the amount of money you can sell it for minus what you still owe on it. Every month you make a mortgage payment, and every month a portion of what you pay reduces the amount you owe. That reduction of your mortgage every month increases your equity. That is especially true now with the elimination of risky mortgages like negative amortized and interest-only loans – thanks to the new "Qualified Mortgage" rules. The way mortgages work is that the principal portion of your payment increases slightly every month year after year. It's lowest on your first payment and highest on your last payment. Thus, as the months and years go by, your equity grows!
3. You Reap Mortgage Tax Deduction Benefits
Mortgage deduction: The tax code allows homeowners to deduct the mortgage interest from their tax obligations. For many people this is a huge deduction, since interest payments can be the largest component of your mortgage payment in the early years of owning a home.
Some closing cost deductions: The first year you buy your home, you are able to claim the points (also called origination fees) on your loan, no matter whether they are paid by you or the seller. And because origination fees of 1 percent or more are common, the savings are considerable.
Property tax is deductible: Real estate property taxes paid on your primary residence and a vacation home are fully deductible for income tax purposes.
4. Tax Deductions on Home Equity Lines
In addition to your mortgage interest, you can deduct the interest you pay on a home equity loan (or line of credit). This allows you to shift your credit card debts to your home equity loan, pay a lower interest rate than the horrendously exorbitant credit card interest rates, and get a deduction on the interest as well.
5. You Get a Capital Gains Exclusion
If you buy a home to live in as your primary residence for more than two years then you will qualify. When you sell, you can keep profits up to $250,000 if you are single, or $500,000 if you are married, and not owe any capital gains taxes. Now, it may sound ridiculous that your house could be worth more than when you purchased it after these past several years of falling house prices. However, if you purchased your home anytime prior to 2003, chances are it has appreciated in value and this tax benefit will come in very handy.
6. A Mortgage Is Like a Forced Savings Plan
Paying that mortgage every month and reducing the amount of your principal is like a forced savings plan. Each month you are building up more valuable equity in your home. In a sense, you are being forced to save—and that's a good thing.
7. Long Term, Buying Is Cheaper than Renting
In the first few years, it may be cheaper to rent. But over time, as the interest portion of your mortgage payment decreases, the interest that you pay will eventually be lower than the rent you would have been paying. But more importantly, you are not throwing away all that money on rent. You gotta live someplace, so instead of paying off your landlord's home or building, pay off your own!