The Orrico Team
Dr. Anthony & Adriana Orrico
The Real Estate Professionals
in Jupiter, FL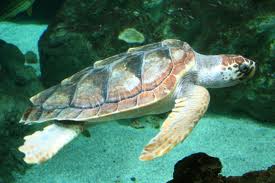 Our Commitment to the Local Ecosystem
Our brokerage is named after the Loggerhead Turtle. It is so named because our local beaches are one of the most active loggerhead turtle nesting sites in the world. Therefore, to support our namesake, we commit to making a donation to the Loggerhead Marinelife Center for every real estate transaction we process. So, when you work with us, you help the local marine life.
The Loggerhead Marinelife Center is the only sea turtle hospital between Key West and Orlando. It is world-renowned for rehabilitating injured turtles and other sea life and for educating children and adults about our marine ecosystem.
This noble organization was founded by Eleanor Fletcher, a former realtor in Juno Beach. Local residents used to call her "the Turtle Lady", and for many years she would observe and attempt to help injured sea turtles. Finally, in 1983, she founded a small turtle clinic in an old home in what is now Loggerhead Park, Juno Beach. This clinic has undergone two expansions over the years, both in physical structure and in mission. It evolved into the present Loggerhead Marinelife Center, a 12,000 square foot facility, which hosts over 200,000 visitors each year and educates thousands of local children about sea turtles and other marine life.
Come visit the center---you'll love the experience! And, if you use us as your realtor, you'll be proud to know that you'll be thereby contributing to this worthy organization.
Let's never forget that these magnificent creatures help to make the Jupiter area the beautiful place that it is!